Interior design trends, like any trend, come and go. Some stick around for decades and some last a mere season. And we love nothing more than exploring a totally new aesthetic, or seeing how designers are bringing back old styles in contemporary ways, however, there is one room we always advise to avoid being too trend-led, and that's in the kitchen. 
Kitchens are a big investment, you have to live with that space for years, so choosing timeless, classic designs that won't date in a couple of years is the safest option. And safe needn't mean boring. You can add in a heavy dose of character and interest with decor, lighting, and styling – this is where you can let the kitchen trends take over. And a part of your kitchen you never want to get carried away with trends is the storage. 
Admittedly, we have seen plenty of wonderful kitchen storage trends that look amazing aesthetically, but we just know would never work long-term in a busy, well-used home. We spoke with kitchen designers about these emerging trends, and which ones you should totally be avoiding if you want your kitchen to be a functional space (and how to make them work if you really want to).
8 kitchen storage trends to avoid
From ditching wall cabinets, to going over board with different systems, it might surprise you which storage trends designers advise to ignore…
1.Crowding your kitchen with storage
You can never have too much kitchen storage, right? Well, that's not totally true. Of course, you want enough storage so your kitchen can feel calm and clutter-free, but that doesn't mean you need to fill every inch with storage solutions. 
'One of the biggest kitchen storage mistakes we see people make is thinking they need to maximize storage at all costs,' says Magnus Nilsson, lead designer at Blakes. 'More often than not, clients can streamline what needs to be stored in a kitchen in order to get a more aesthetically pleasing and more functional kitchen space.'
Al Bruce, founder of Olive & Barr, agrees and says it's important to 'Actually consider how many cabinets you truly need. Look at your existing kitchen to figure out what items you use regularly and give your kitchen a detox by clearing out those items collecting dust at the back of the cupboard. By keeping units to an essential, it will help to cut costs while giving that designer style that feels open and airy.'
2. Over complicated storage systems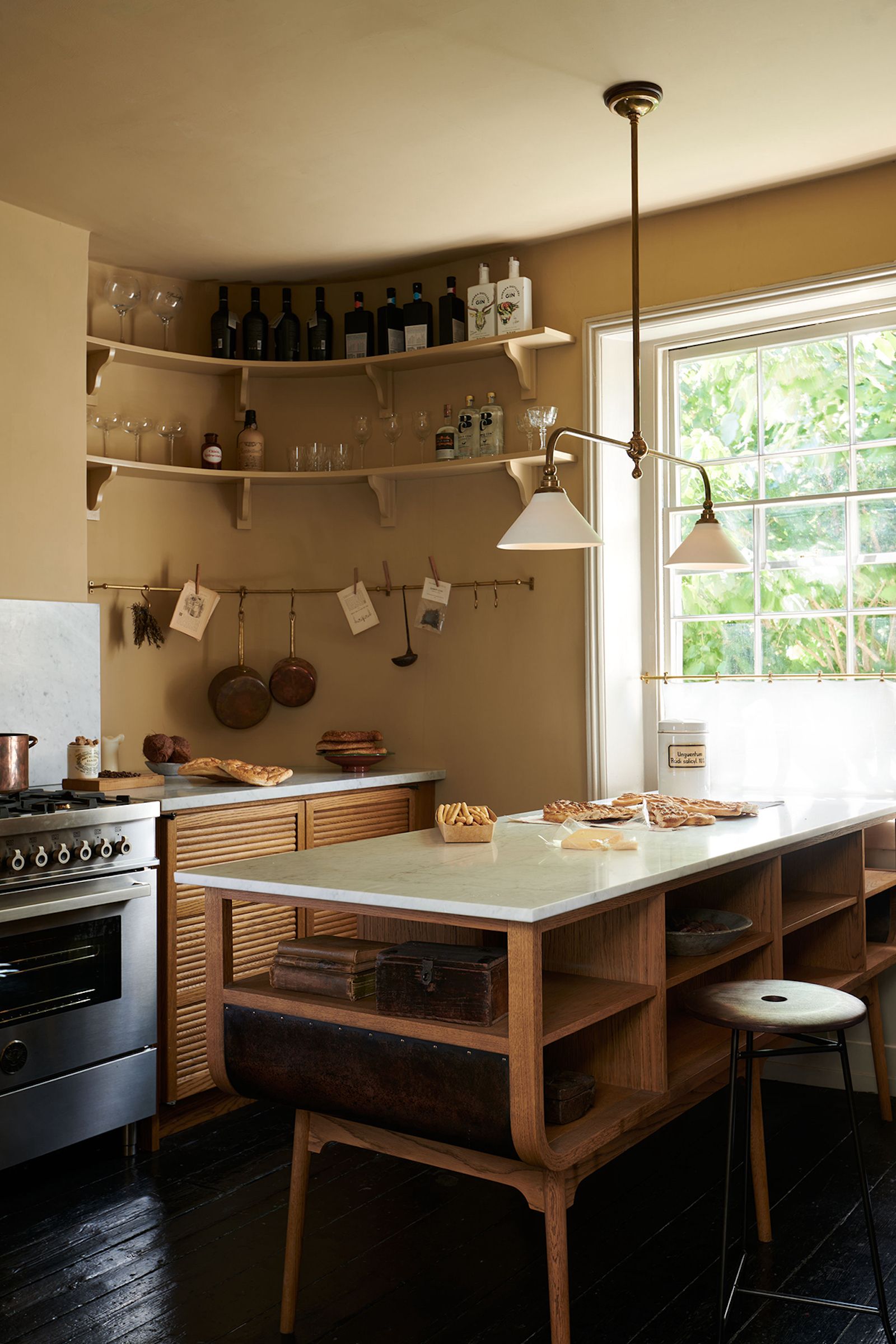 We've all seen the mega-organized kitchens, with every type of storage solution imaginable, all labeled and decanted into more aesthetically pleasing jars and bottles. It's an enviable look, but a kitchen storage trend that designers actually say to avoid. It's over-complicating something that needs to be really simple in order to work efficiently. Have your tried and tested kitchen organization systems that you know work for you, but you don't need to go overboard? 
'It seems like a brilliant idea at first – a cabinet organization system that promises to revolutionize your kitchen storage. However, the reality can quickly become a maddening labyrinth of baskets, dividers, and trays,' says Al Bruce. 'Don't get lured into these complex storage solutions unless you have the time, patience, and meticulous attention to detail required to maintain them. Instead, opt for simple yet functional shelving and drawer organizers that allow easy access to your pots, pans, and utensils.'
3. Ditching the wall cabinets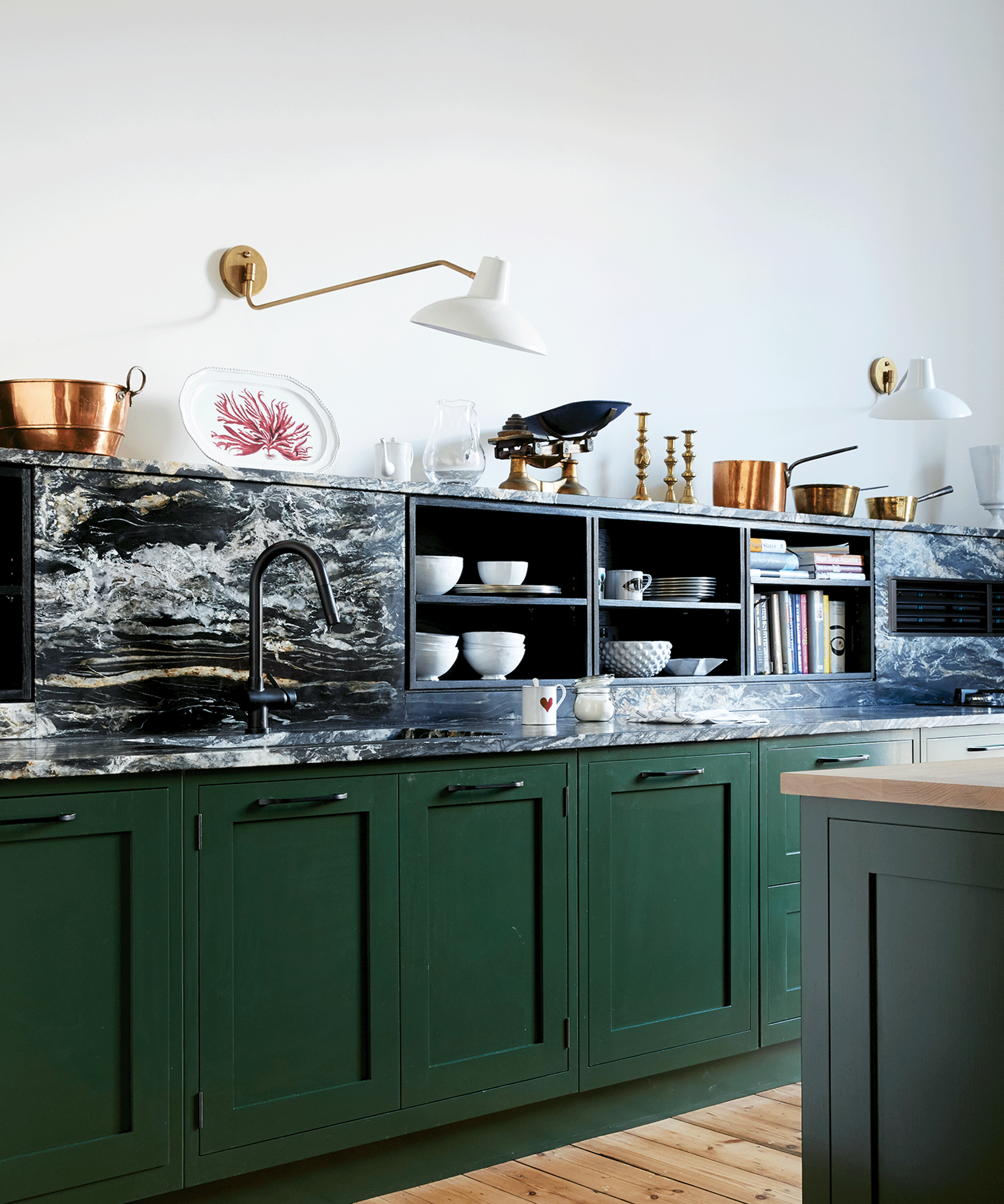 A kitchen without wall cabinets is one of those kitchen storage trends that we love in theory, but how can you logistically get rid of half your kitchen storage and still have room for everything? The best approach to this trend is to compromise and have a mix of open shelving and storage, and wall cabinetry. Run cabinetry along one wall and keep the other open or leave space between two cabinets for shelving. This setup is the perfect balance – there is the openness that taking away wall cabinetry gives, but there's still plenty of storage space available. 
And be sure that kitchen shelves don't become all about the decor. They need to be practical too. In fact Julia Brown, design director of Mowlem & Co, recommends using them for your most used pieces, 'Open kitchen shelving is great but best for tableware or pots that are used regularly so they don't gather dust. They are great for attractive, lidded storage containers holding regularly used consumables.'
4. Taking cabinets to the ceiling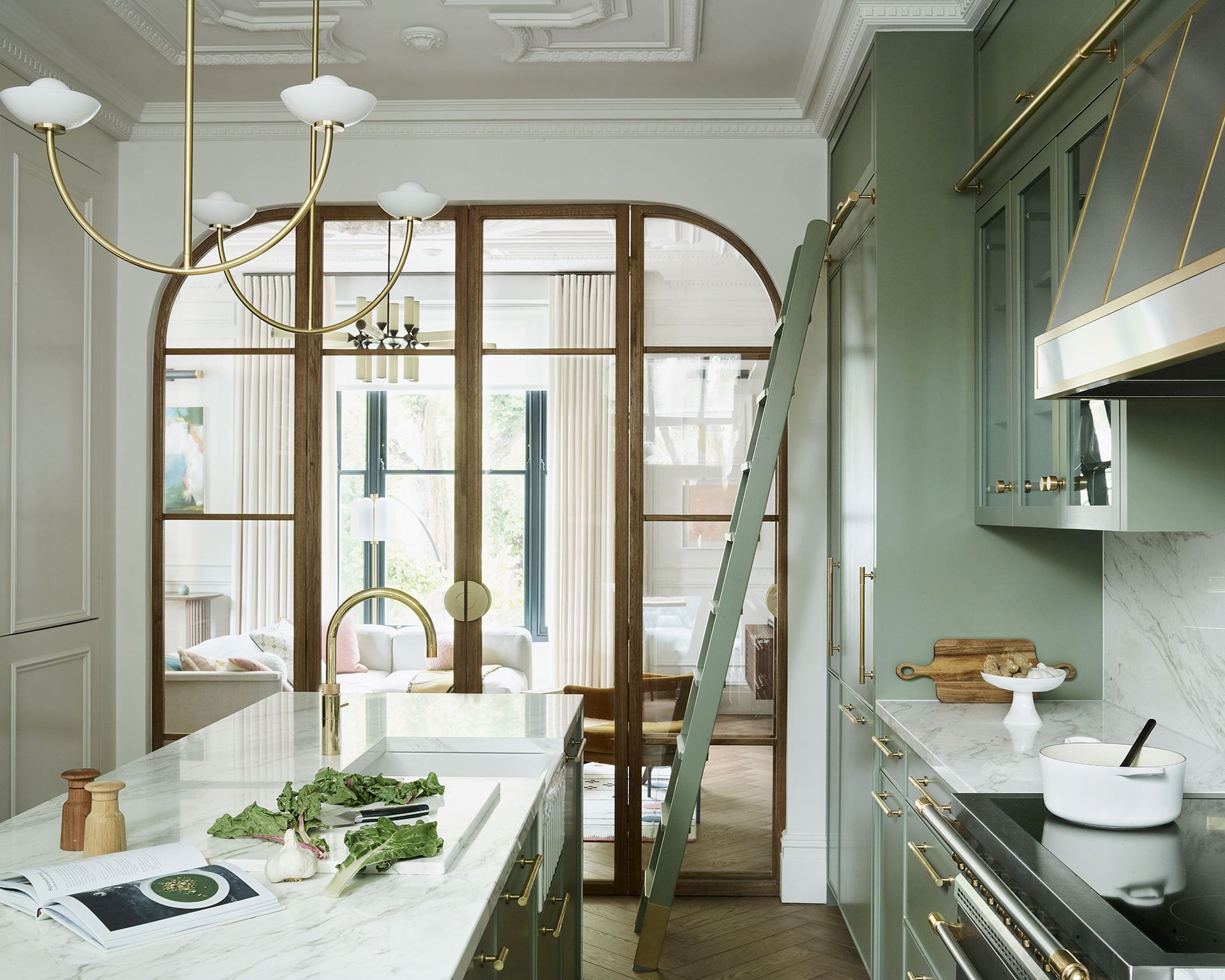 It's tempting, when you consider all the space above kitchen cabinets, to think why not take those all the way to the ceiling? It's a trend that looks really sleek and appears to be a practical choice, but think about how much use you are actually going to get out of that storage all the way up by the ceiling. Will it actually be useful or will it become a dumping ground for bakeware and Christmas crockery?
'High overhead storage is best avoided as it is almost never used and often just accumulates junk that never gets used. If you do need to store items high then we recommend building in a permanent way to access the high-level storage, a ladder on a hanging rail works well and can become a decorative feature of a space.' says Magnus.
If you are working with a small kitchen, this can however be a good solution. And if you choose the right color and design can also make the space feel loftier too. If you do want to add in that extra storage when space is tight elsewhere, stick with lighter-colored cabinets so the room doesn't feel cramped and claustrophobic. 
5. Squeezing in a pantry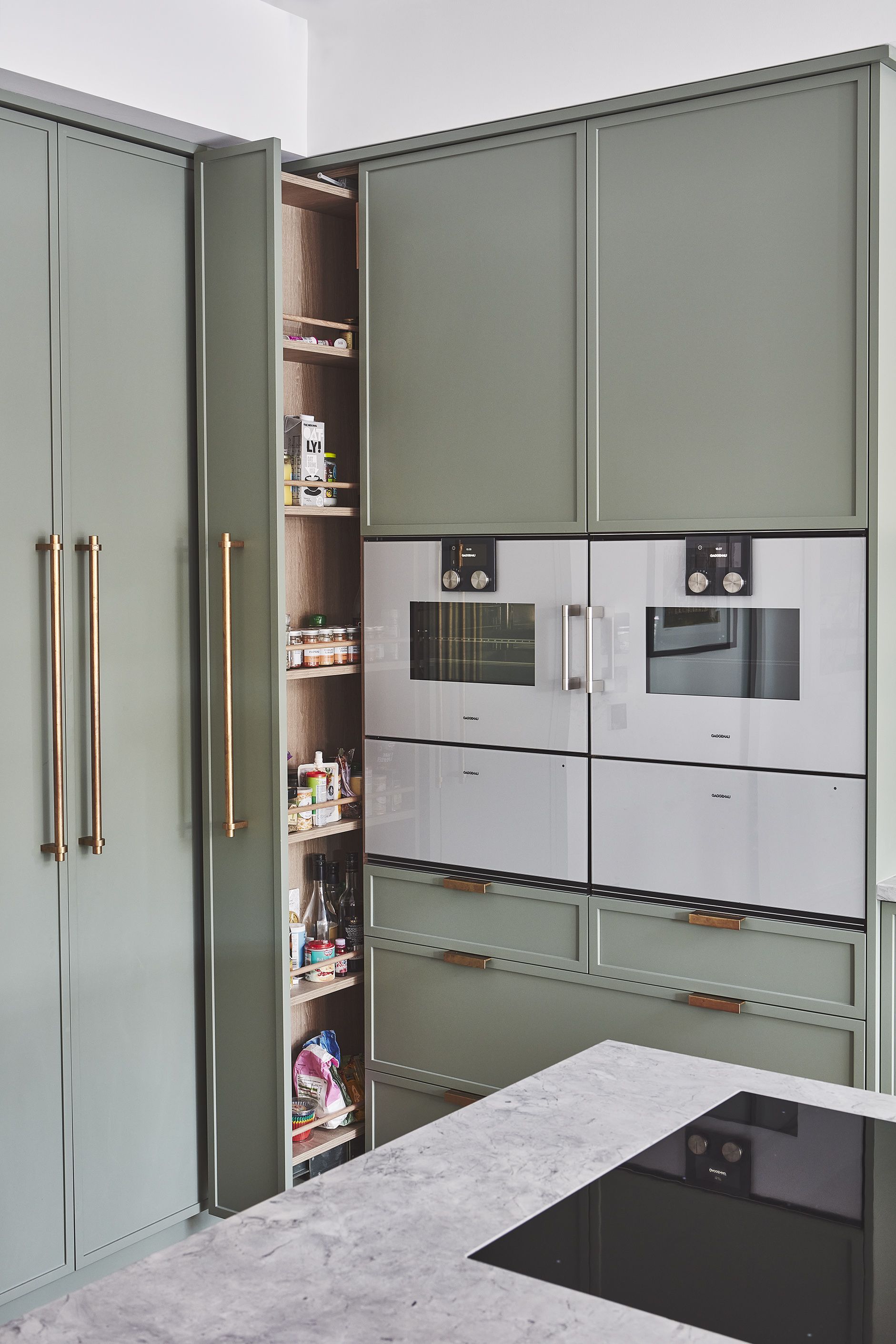 Pantries were once reserved for dream kitchens – ones where space was no issue. However, they have become such a huge storage trend, that nowadays we rarely see a kitchen without one. However, kitchen designers are wary of trying to cram in a pantry when there isn't actually space, or if that space could in fact be put to better use. 
'While we love large pantry cupboards which can hide away appliances leaving worktops clear and tidy, they do take up a lot of space,' says Magnus. 'Forcing one of these large, often double-doored, units into a kitchen at all costs can lead to suboptimal outcomes. A pull-out drawer might not be as coveted an accessory, but they are an excellent use of space. They can be slotted into much tighter narrower areas and because they pull all the way out, the whole cupboard is accessible in a way that a shelf is not. Nowhere for lesser-used items to be lost at the back of a shelf!'
6. Pull out corner cabinets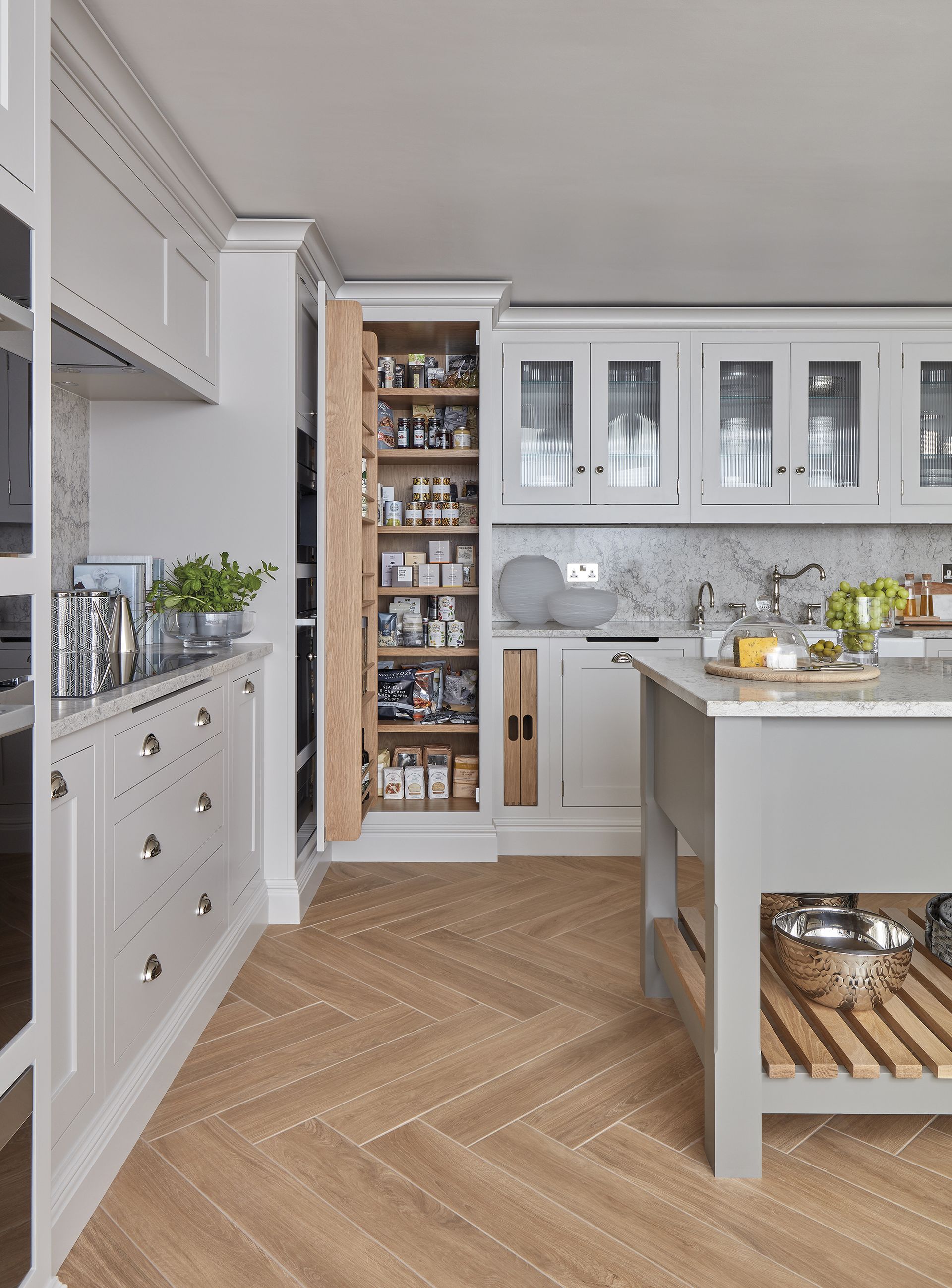 'Magic corners, the pull-out shelves that make use of space of right-angled corners in a kitchen, are popular but are an expensive storage solution and not always the best use of space,' says Magnus. 'The kidney shelf for example doesn't fit all that many items on it, and will often feel a bit flimsy when pulled out. People will often only choose to store lightweight items on them or items that they don't use all that regularly. Often a shelf offers better use of storage space for items that are not used as regularly. Large mixers of serve ware for example.'
'Try to avoid wire work pullouts: although these are great for organizing and upright storage they often end up getting overloaded in weight and tend to break. Go for hardwood shelves instead as they can take much more weight plus they look beautiful,' agrees William Durrant, founder of Herringbone Kitchens. 
'Just don't feel the need to use every inch of the kitchen: using every inch of the kitchen can definitely work in some cases, however, if you overload areas such as corners you may actually lose storage. In some cases, it's much better to blank out the corner and have more usable drawers.'
7. Too much glass fronted cabinetry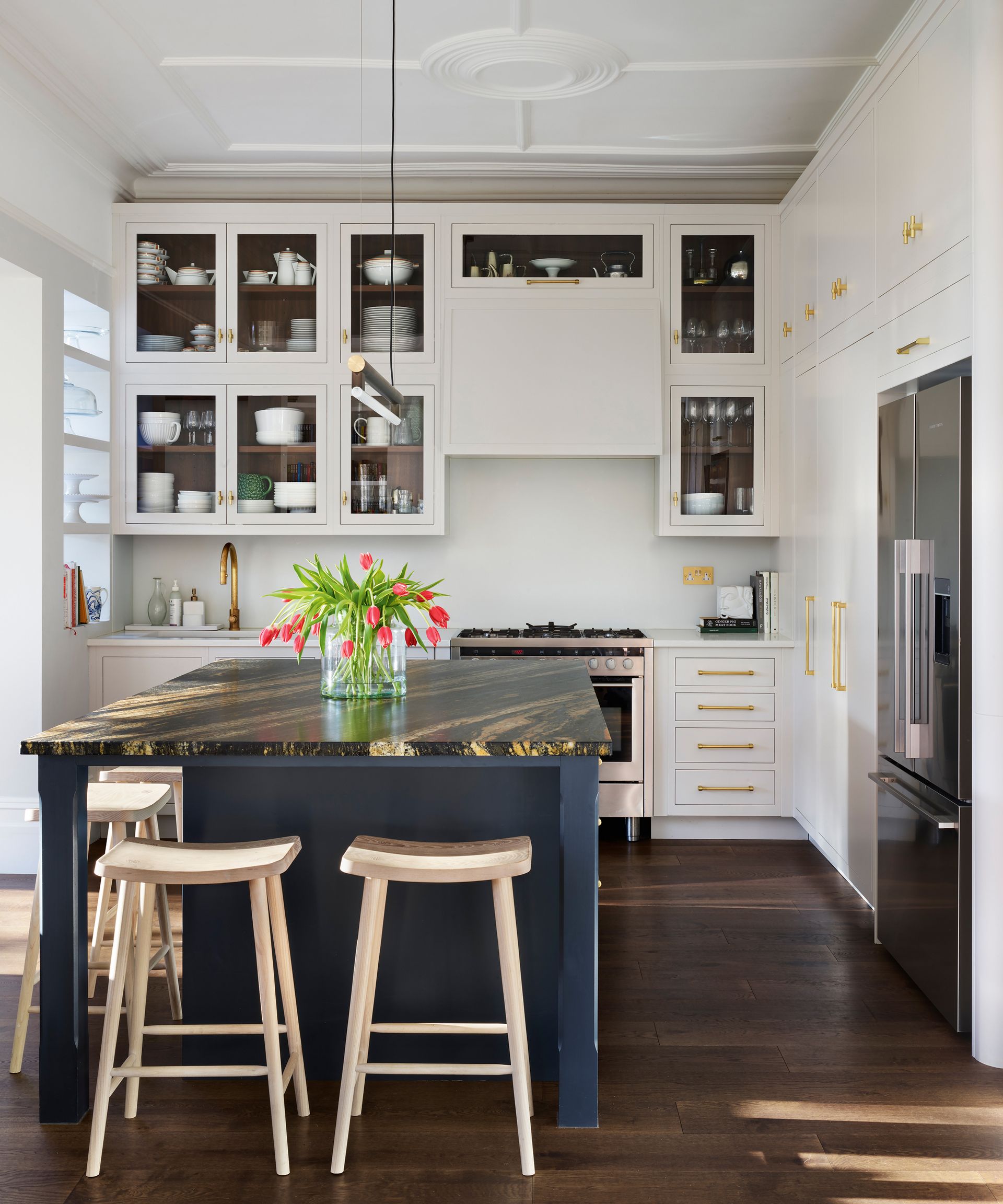 Another kitchen storage trend that's all about aesthetics. Our approach to this would be to have a mix. Plenty of closed storage and maybe just one larger glass-fronted cabinet for displaying all your best glasses and crockery. That way to get that space to add some decor and break up all the solid cabinets, you aren't having to stare at your questionable cup collection every day. 
'Avoid having only open or glass cabinet shelving cabinets,' says William. 'Some things you just don't want or need to look at all the time. Being able to hide away utensils, pots, and pans or Tupperware behind closed cabinets is a great way of having all the essentials to hand but having a suitable space to store them.'
8. Tiny kitchen islands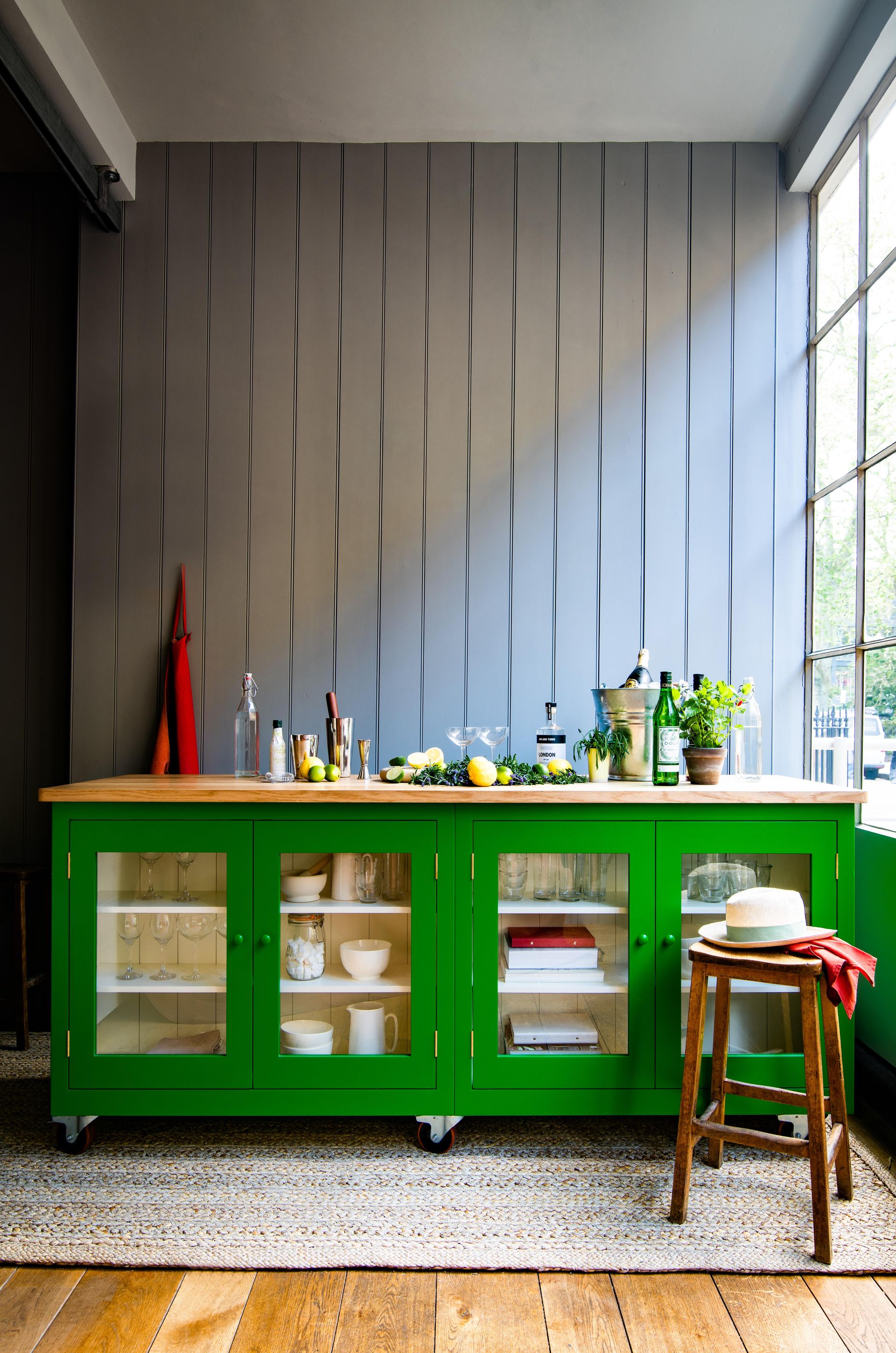 A bit like the pantry trend, kitchen islands have become a must-have – no matter how small the space. Ideally, you need a minimum of 40-inch clearance around an island, and in order to be really functional a built-in island should be no smaller than around 4 feet by 2 feet. So if your space can accommodate this, don't try and squeeze in a kitchen island, it will take away far more than it will give and leave your kitchen feeling cramped and unergonomic.
However, we are seeing handy solutions in a kitchen storage trend we can get on board with – portable islands. You still get the practicalities of extra work surface and storage space, but they have less of a permanence, they can be moved around the room to wherever suits and kept totally out of the way when not in use if needs be.
'We often find homeowners are frustrated at investing in expensive kitchens only to change their mind on the design. Instead, we've seen a growing kitchen trend in dancing furniture – furniture with industrial castors that can be moved from room to room or house to house. A mobile island allows you to change the layout of your kitchen day to day to suit all occasions – the perfect solution for indecisive minds or house hoppers,' says Will Eaves, international design and development director at British Standard.