Somehow the solution to a cramped Brooklyn apartment was for my boyfriend and I to fit our lives — and the cat's — into a camper van. He spent last summer building out a Mitsubishi Delica with a couch, bed, table, and kitchen. For six months, we'd stop every so often to gasp at our big, wild country and then at Airbnbs so I could develop and test recipes from a full kitchen. As I write this, we're snaking our way back to New York from Colorado, and we hope to do it all over again in the fall.
The irony is in our little van, the everyday does get less congested. Our living room became campfires in parks and on BLM land. I reviewed my cookbook for the final time outside the Badlands in South Dakota and finalized its cover at a picnic table overlooking Devils Tower in Wyoming. And as for the van's kitchen, it is exactly what I need to cook two or three meals a day.
The tools below are essential, multipurpose, lightweight, durable, and small enough to warrant inclusion in one of the three drawers that extend out the back of the van, which is where the kitchen is (there's a duffel on the roof with more gear for working at Airbnbs). With the exception of the camping items like the stove and cooler, everything was already frequently used in my kitchen in Brooklyn, but a camper van is more like camping than apartment living. It is often not easy or picturesque, so you come to deeply appreciate the tools that help you make soup in the snow, sandwiches in a Cabela's parking lot, and spritzes on the beach at sunset.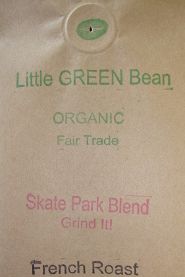 We'd learned some lessons from road-tripping across the country in an SUV a few years back. One was I needed real coffee in the morning instead of gas-station mochas. While we modified the van's coffee situation as we lived it, we always used local beans as its own form of sightseeing.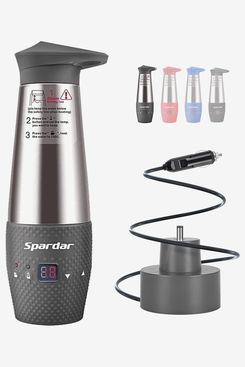 This kettle hasn't caught fire like our first, so it can stay. While its diminutive size is great for storage, it only makes enough hot water for one cup of coffee. DTC outdoors brands: There is a serious need for a safe, efficient 12-volt kettle …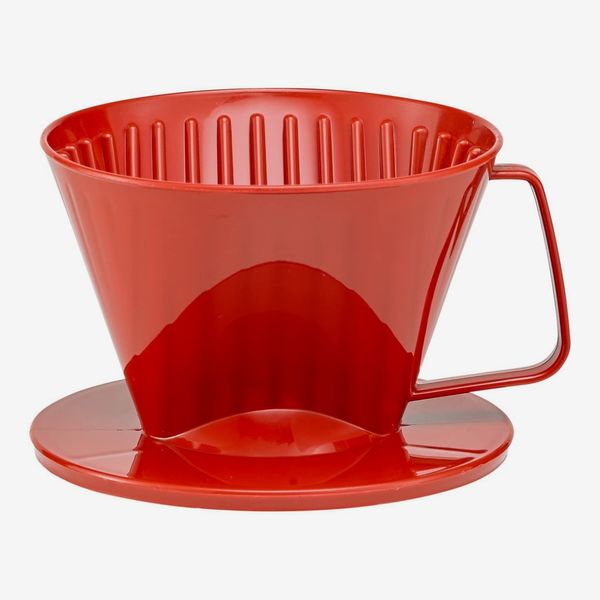 We started the journey with a travel Aeropress — its all-in-one design sold me — but it had a tendency to make a mess (I blame the gadget, not myself). So I switched to a super-basic plastic drip cone. It's lightweight, sturdy, fits well on the Yetis, and the compostable filters are easy to dispose of.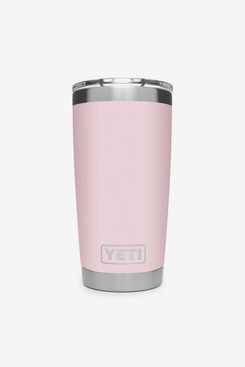 This keeps coffee and hot chocolate warm for hours and, when you remember to close the lid, doesn't splash when jostled on bumpy roads.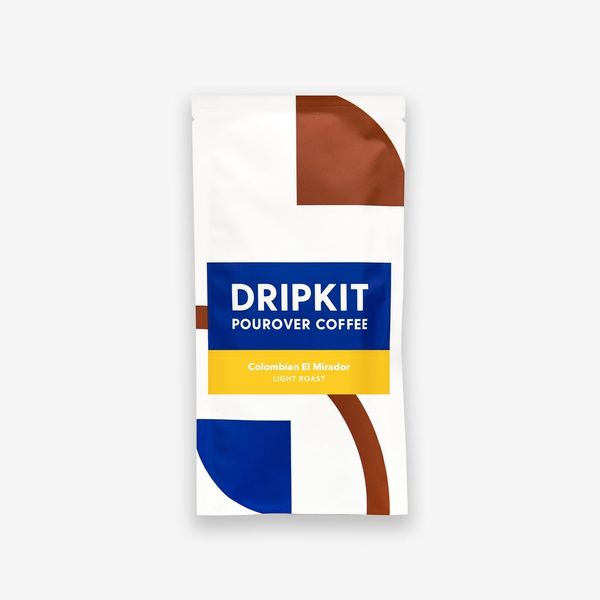 This is our backup coffee; it's like instant coffee with fancy beans. All you do is set the filter on your cup and pour water over the grounds.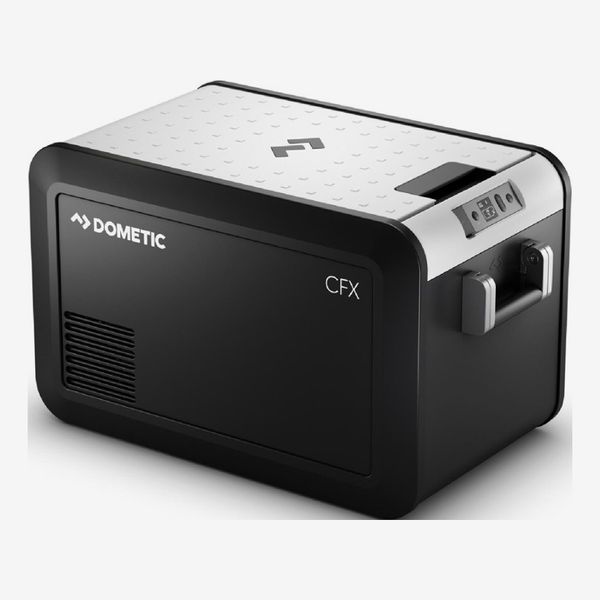 This was the biggest splurge besides the van itself, but we knew having a fridge would really help morale — the frequent fast food and snacking on our last road trip made me very grumpy and my body pined for green vegetables. My boyfriend picked the Dometic cooler because it's highly rated, power-friendly, and has an app to control technical things I don't follow. I like it because it's compact, doubles as a dining chair, and fits everything we need for four to five days: vegetables, apples, cheese, jam, nut butter, cooked grains, cured meats, olives, seltzer, and beer.
Even though the van doesn't have an oven, sheet pans got to come on the trip because they serve as an extra counter and as storage compartments. I can put a sheet pan on a stove burner if I need more space for ingredients or on the ground next to the fire as a clean surface for tools. When not in use, the sheet pans become compartments in the ingredient drawer to keep cans and bottles from rolling around.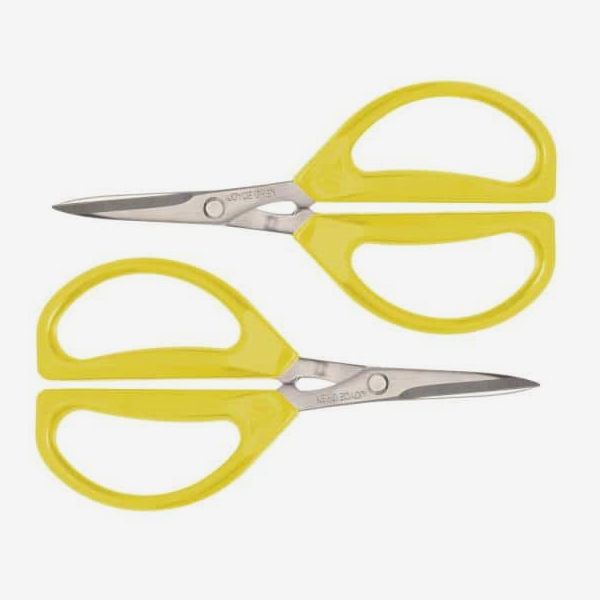 Food people are obsessed with these scissors (really). They're so tiny you'd think they're for kids, but they're up for tasks in and out of the kitchen. I often use them to snip vegetables so I don't have to dirty a knife and cutting board.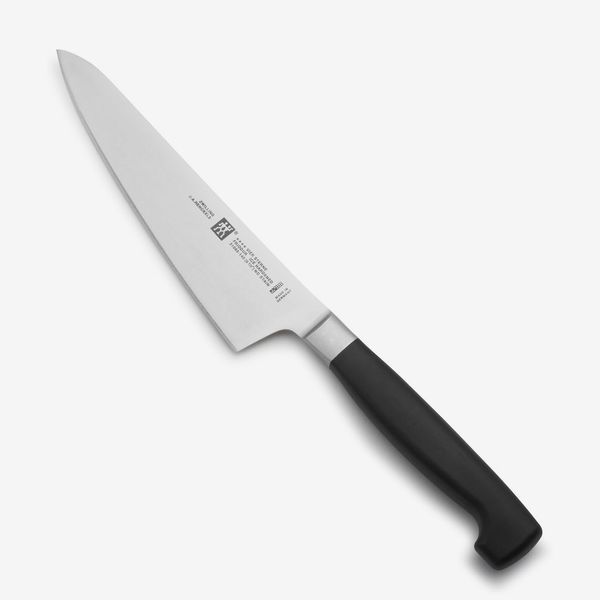 This knife is like a splice between a chef's knife and a paring knife, so it can break down a gigantic cauliflower and also do precise work like deseed a pepper. I also have a chef's knife and a small serrated, but the prep knife is mostly all-purpose.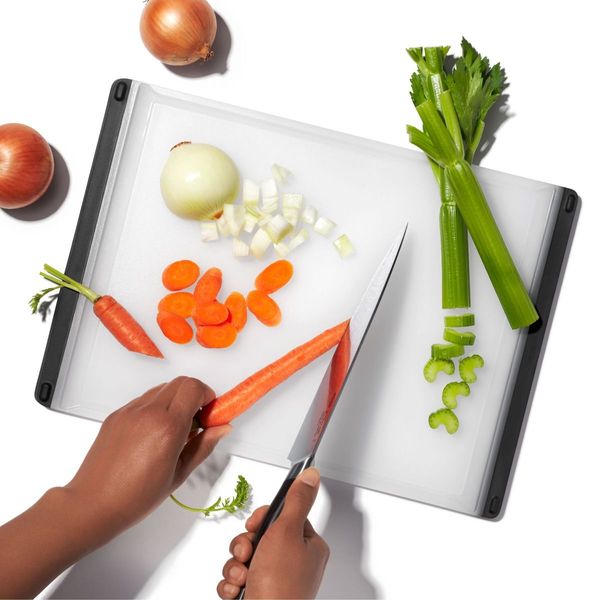 The cutting board I use every single day, even pre-van-life. While it has many perks — durable, doesn't stain easily, gentle on knives — its greatest trait is the rubber feet that keep it from slipping around.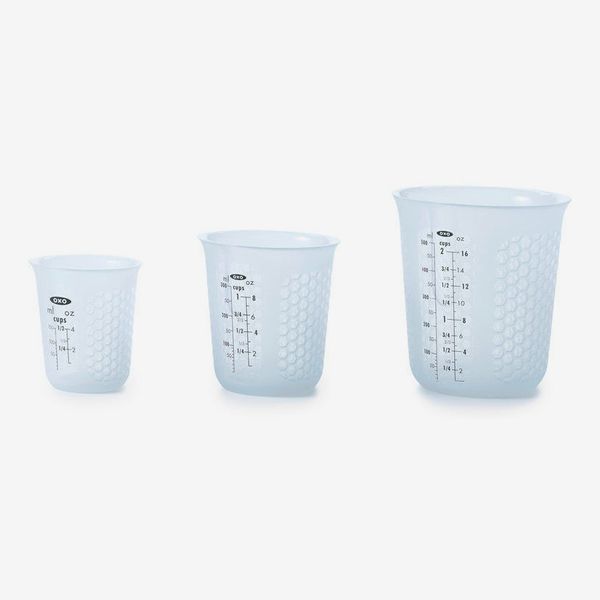 These stacking measuring cups are so bendy you can squeeze them into any nook and cranny. They're heat-resistant, so in addition to measuring things, they can be used as a ladle. We don't have cups so we also use them for whiskey and cocktails.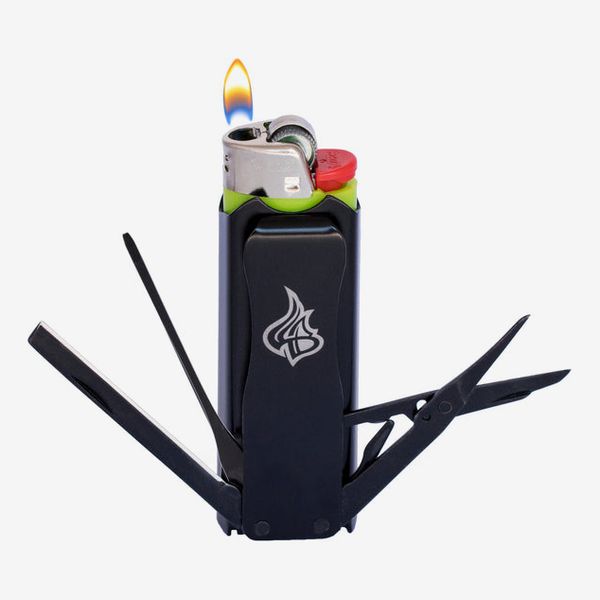 I do not respond well to the name or logo of this product, but our friend's husband did invent a gadget that we use often. The LighterBro is a sleeve that fits on a standard lighter and has scissors, a knife, a screwdriver, and, importantly, a bottle opener.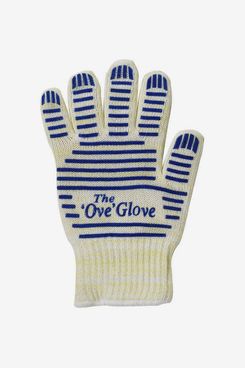 A product I did buy because of its name. These oven gloves give good grips on hot handles, and they're flame resistant, so they're useful for adjusting campfire logs.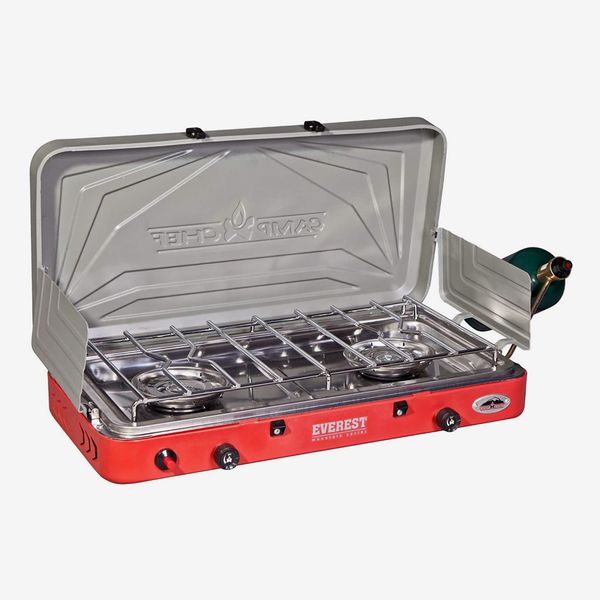 This camp stove can do anything a house stove can do — and faster. Unlike some other camp stoves, the two burners can simultaneously cook at different temperatures and comfortably fit large skillets. But its heat is what is really stellar; I haven't timed it, but it seems like it boils water in 90 seconds.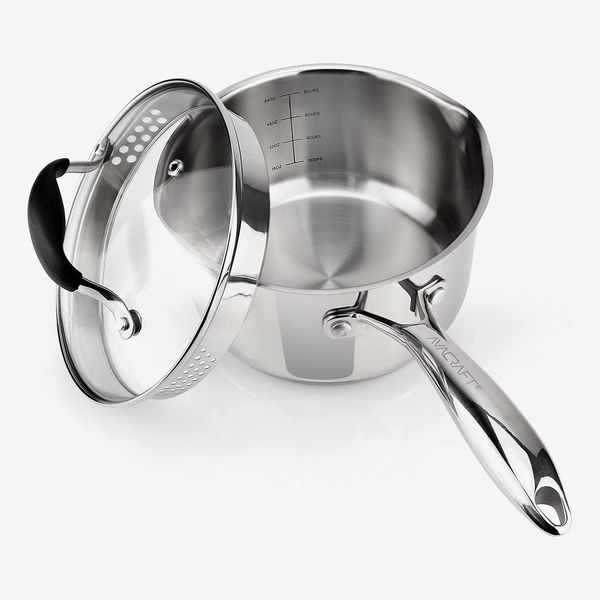 The measures on the side of the pot mean I don't have to separately use and wash a measuring cup when making something from a mix like ramen or camp food (Good To-Go is my favorite so far). The strainer lid means I don't need a colander.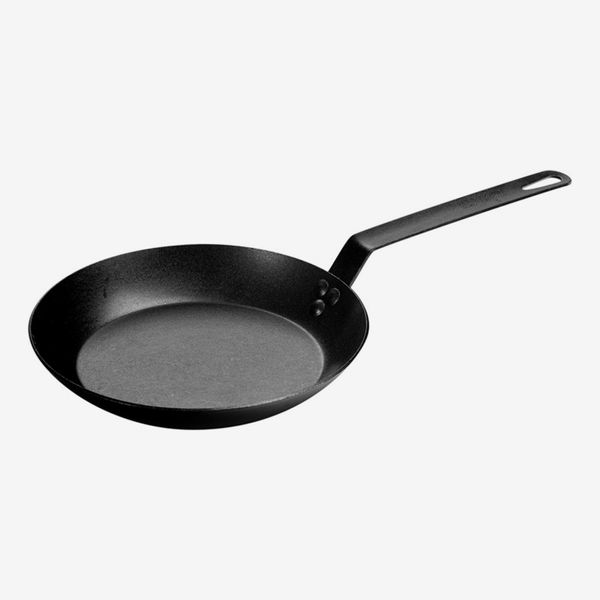 Does everything a cast-iron skillet can do but considerably less bulky and heavy.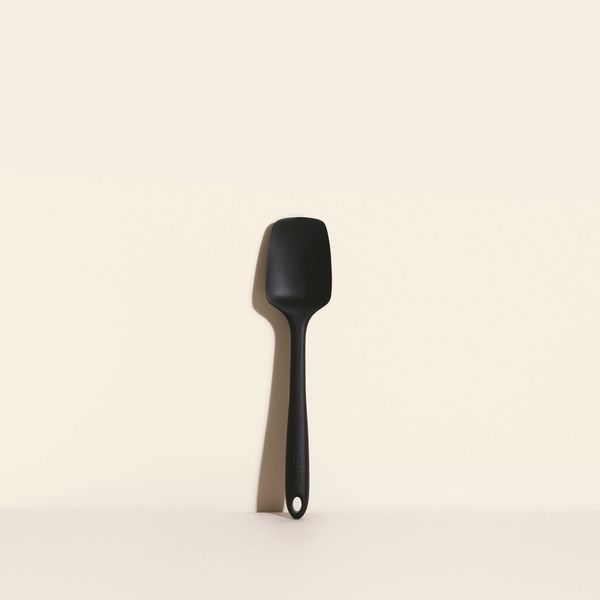 Spoon and spatula in one.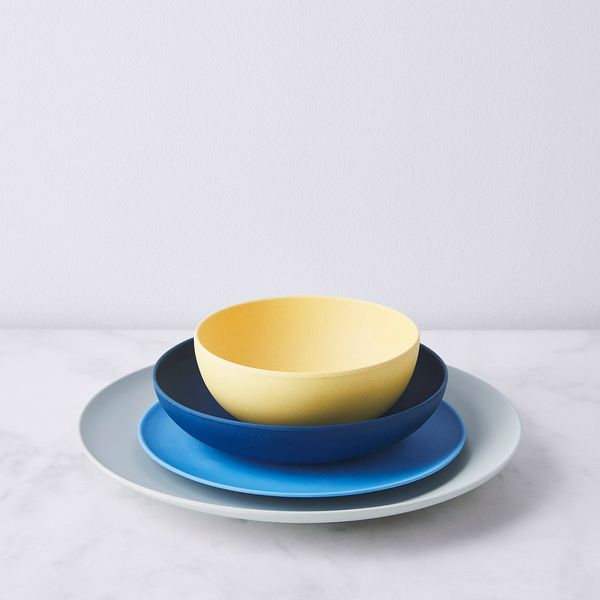 This dinnerware is like a more pleasing melamine. It's similarly indestructible, but the colors and the matte feel are so soothing to me. We use the low bowls for most everything.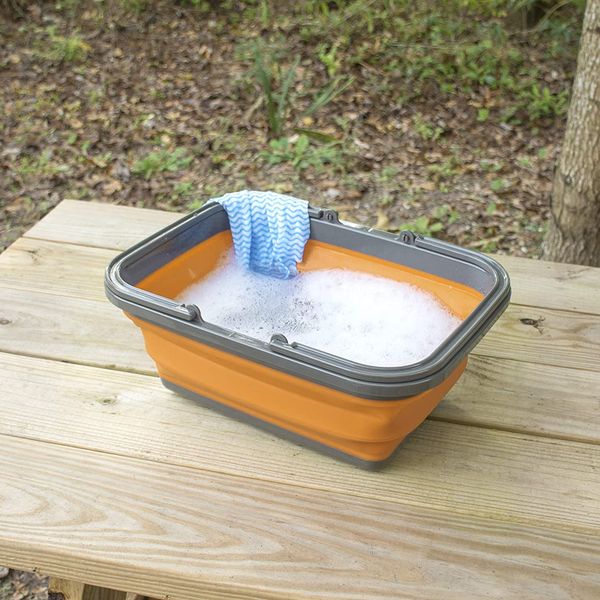 Our dishwashing setup is barebones and kind of an ordeal, but I think keeping it difficult keeps us from creating unnecessary waste. We have one of these small bins to wash in (two bigger ones would be luxury). It folds up and fits under the pots.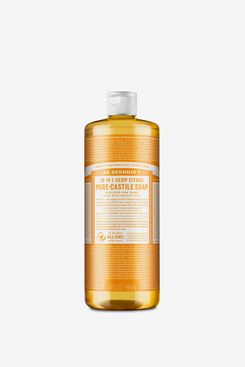 For scrubbing dishes and armpits.
This tank holds and purifies five gallons of water, and we rigged it with the shower attachment so it's like a faux sink.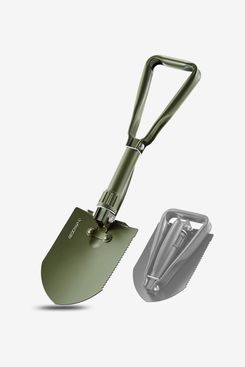 Campers know to leave no trace, so any water dirtied from washing dishes, brushing teeth, or showering (a.k.a. gray water) has to be dumped at a dump station or buried far from a water source to avoid contamination. When there's more dishwashing water than will fit in our gray-water container, we dig a ditch to bury the strained gray water. This shovel helps us with that and folds up really small for easy storage.
The Strategist is designed to surface the most useful, expert recommendations for things to buy across the vast e-commerce landscape. Some of our latest conquests include the best acne treatments, rolling luggage, pillows for side sleepers, natural anxiety remedies, and bath towels. We update links when possible, but note that deals can expire and all prices are subject to change.