Some Habitat for Humanity offices in the Charleston area have been around for over 20 years. But not until this weekend have these Lowcountry offices teamed up for a single event. 
Dorchester's Habitat, along with the Charleston, East Cooper and Berkeley organizations, are concluding their Play House Project joint fundraiser and giveaway this month. 
"Yes, it's a huge deal," said Moriah Hollander, development director for Dorchester Habitat for Humanity. 
The program involved some 20 teams of volunteers building playhouses for children in low-income families throughout the Charleston region. 
"We're just excited to be able to do this for them," Kristen Williams, Charleston's Habitat for Humanity's development director, said. 
To be involved, each volunteer group had to donate $3,000, which goes toward directly supporting each Habitat office in its mission of building affordable homes for low-income families.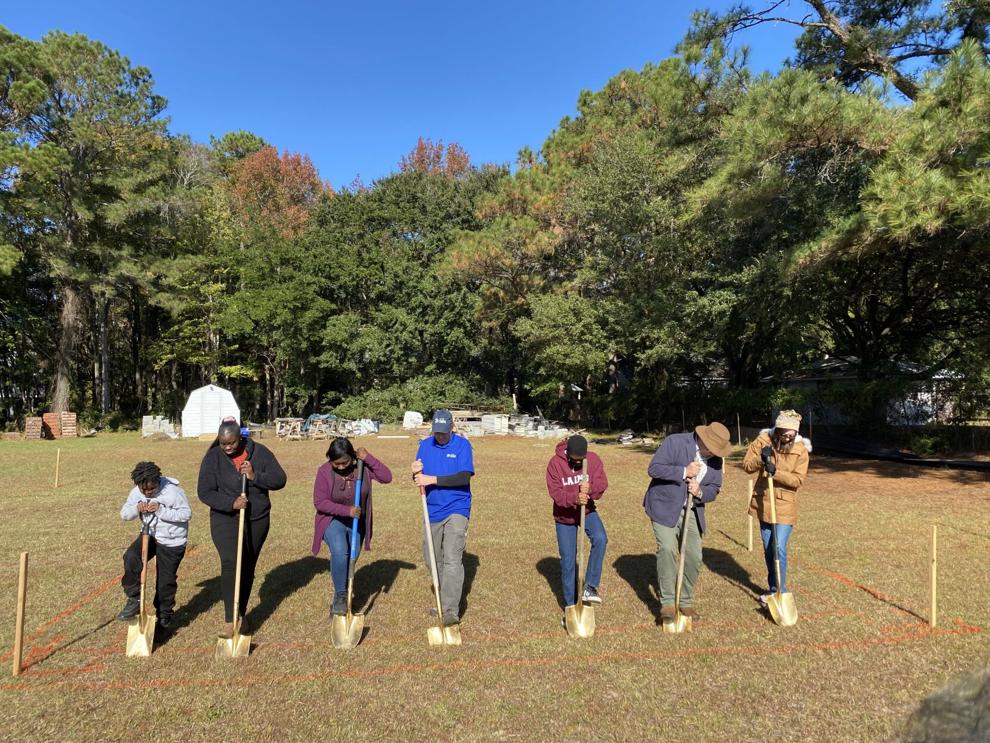 Through the support of Lowe's Home Improvement and its volunteer group, Lowe's Heroes, the Habitat for Humanity offices didn't have to pay for wood, tools or paint. Volunteers with Lowes Heroes also cut and treated all of the wood pieces used for the playhouses.
They even built a mock playhouse so volunteers would know what to do when they built theirs. 
"We've just had a great response from people in the community," Gabrielle Yarborough, East Cooper Habitat's development director, said. 
The event was inspired by the popularity of a similar event in Maumee, Ohio, organized by the Maumee Valley Habitat for Humanity. Organizers said the Play House Project in Maumee is the office's largest event and often one of the only fundraisers they do. 
Yarborough said the idea to do it in the Charleston area came from Hollander when she approached the different Lowcountry offices about it six months ago.
"I've wanted to do it for years," Hollander said. "It kind of teaches the kids the value of homeownership."
After the other offices agreed to do to it, the group met with organizers from Maumee Valley Habitat to get tips on running the event. 
Part of the excitement, organizers said, was getting the opportunity to share with children what they've been doing with parents for years.
Habitat helps low-income families become homeowners and works with them through the process of building the homes and getting a mortgage. 
The playhouses are a chance for children to have something of their own. During the home-building process, organizers said there often isn't much for the children to do.
"This is kind of a mini home build," Williams said. 
Getting the event together was also a special situation for the Habitat for Humanity offices in the Lowcountry.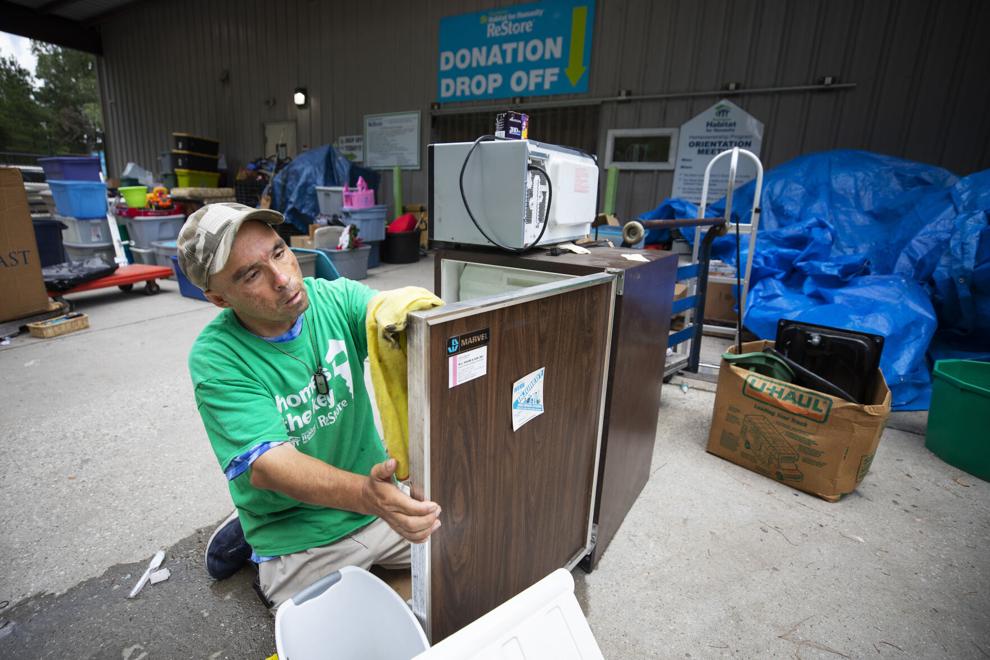 Traditionally, each affiliate organizes its own fundraisers and coordinates with its own set of volunteers and donors. So East Cooper organizers would work with volunteers east of the Cooper River. Dorchester Habitat organizers would do the same in the Dorchester County area. 
"We all talk about how we need the same resources," Hollander said.
In other larger cities, they said, there is often only one Habitat organization. 
But the different development directors in the Charleston area meet to talk about what they were working on and to connect different families and sponsors with one another. Often, people reach out to the wrong office, so they're able to connect them with an office closer to their community.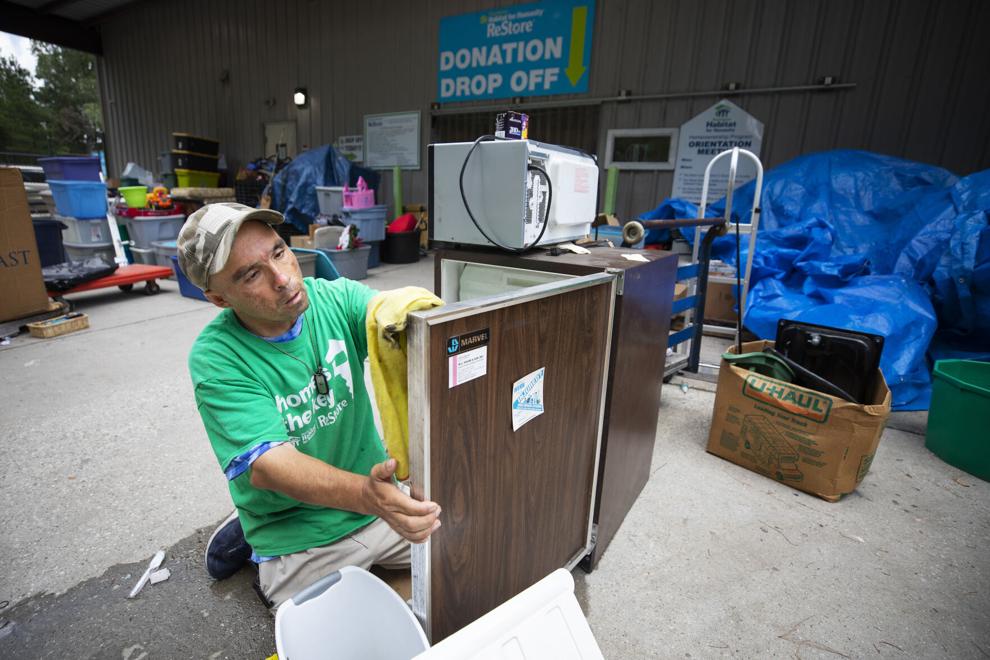 Throughout the pandemic, Hollander said the different offices have been reaching out to each other more to get different tips on fundraising and volunteering. 
If one office organized a fundraiser during the pandemic, the others wanted to know how it went. 
"We're all very familiar with each other," Williams said.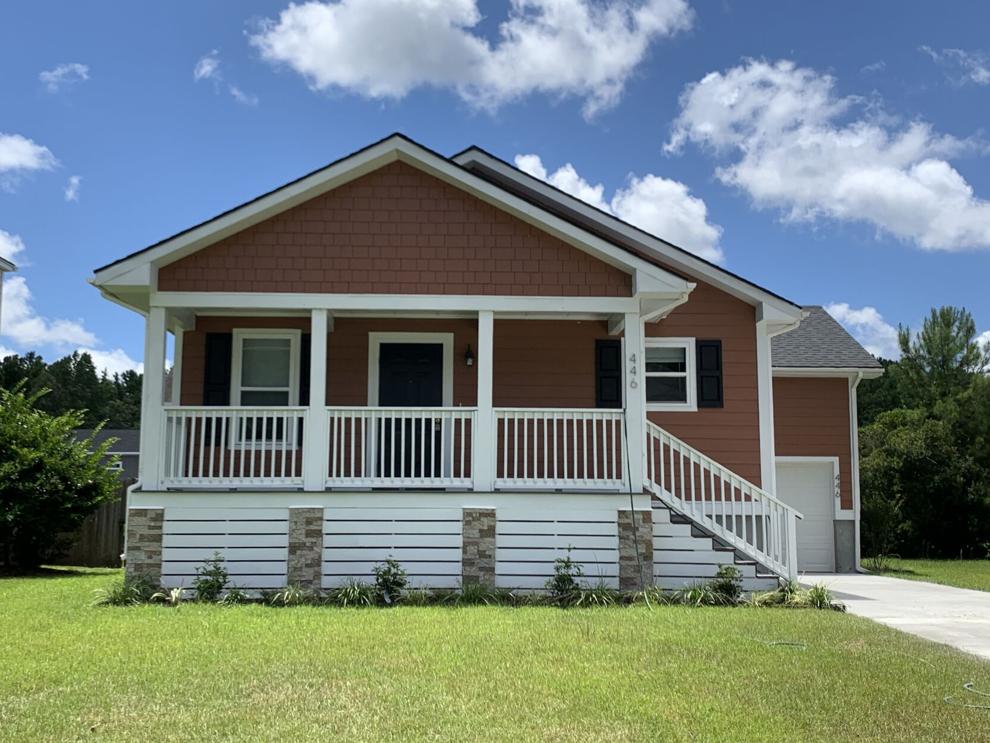 With the Play House Project, each affiliate could connect with its own set of volunteers and donors and bring them in to support a larger Charleston area event.
"I think this is exciting because it's just something different," Yarborough said. "We're actually doing it together." 
Through the help of volunteers, organizers said they envision potentially doing more joint events in the future. 
Reach Jerrel Floyd at 843-937-5558. Follow him on Twitter @jfloyd134.