Kitchen countertops are an element of the room that should last in the face of daily use as the room's working surfaces. They make a major impact on the appearance of the space as well, so the ability to retain their good looks is also prized. 
In narrowing down kitchen countertop ideas as part of a room remodel, therefore, the question of which is the most durable kitchen countertop material is one worth asking. A beautiful material that lacks longevity doesn't make the most of the investment required for new countertops.
To make choosing countertops that last and look fabulous easy we asked kitchen experts to provide the lowdown on durability, and this is their advice.
Kitchen countertop materials that last
Countertops are a major element of kitchen ideas and need to complement kitchen cabinet ideas and kitchen backsplash ideas to create the desired design. 
But the kitchen is a hard-working room and countertops have a functional element within it that needs to retain their qualities with heavy use, so they must be made from durable as well as attractive material. 
In looking for the most durable countertop, you'll likely be delighted to hear there isn't just a single material option, but a few to consider. This means you can choose a material that suits your preferences aesthetically and that will last. These are the options the experts recommend.
Tile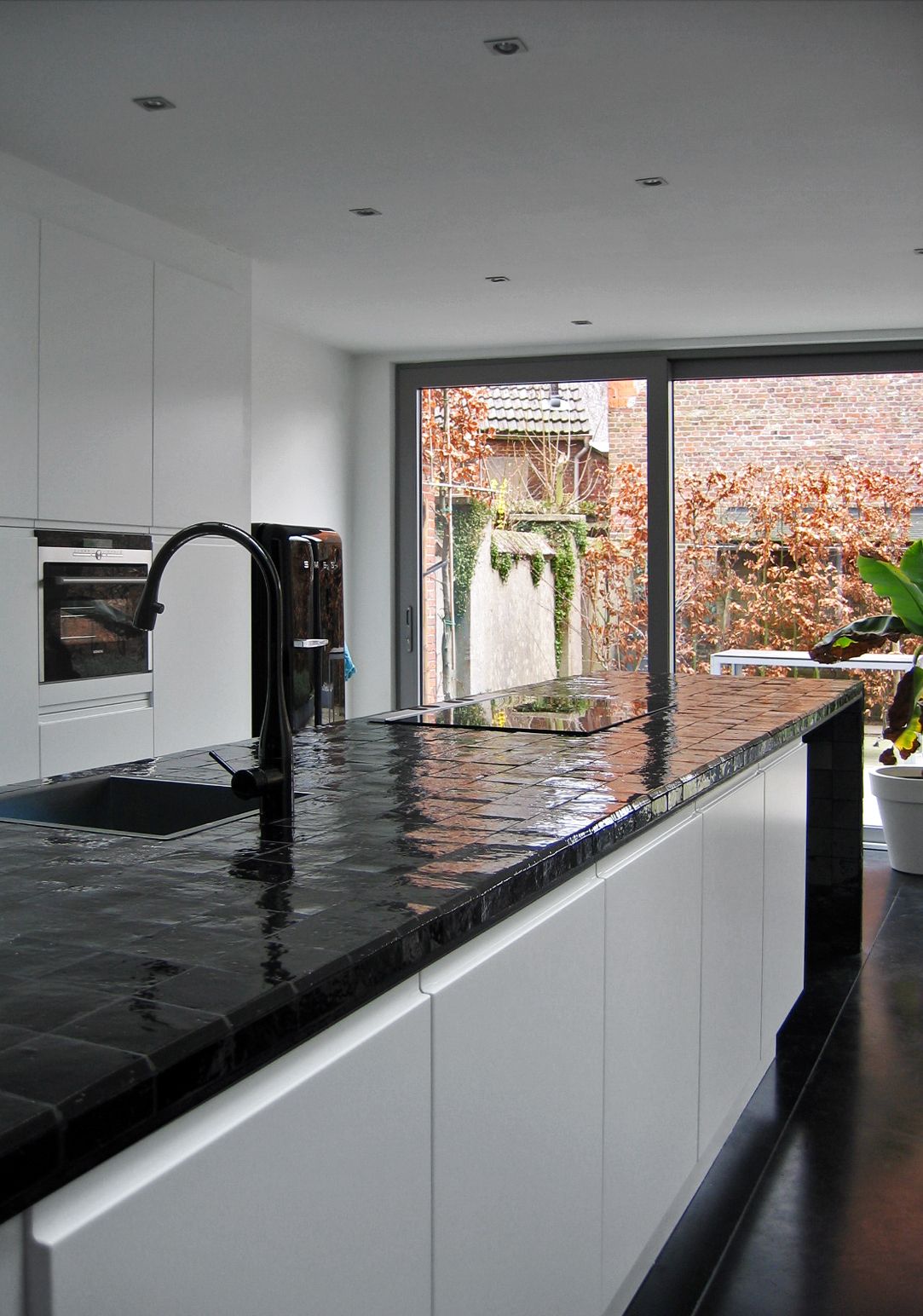 Tile countertop ideas have undergone a revival in recent years and one of the reasons is that they can be extremely durable. Just be sure to choose a tile that's suitable for a counter when you buy – non-porous porcelain, for example.
'I recommend a tile countertop because it is heatproof, not just heat resistant,' says Docia Boylen, owner of Handyman Connection of Golden, CO. 'It is one of the least expensive options available. And the tiles can be replaced if chipped or cracked. The tiles and grout (when sealed properly) are 100 percent waterproof. Plus tile countertops allow a homeowner's character to come through in the final product. Maintenance is cleaning the area and then sealing (filling if needed) the grout lines annually. These can last the lifetime of your home. Always order extra tiles for replacements.'
Soapstone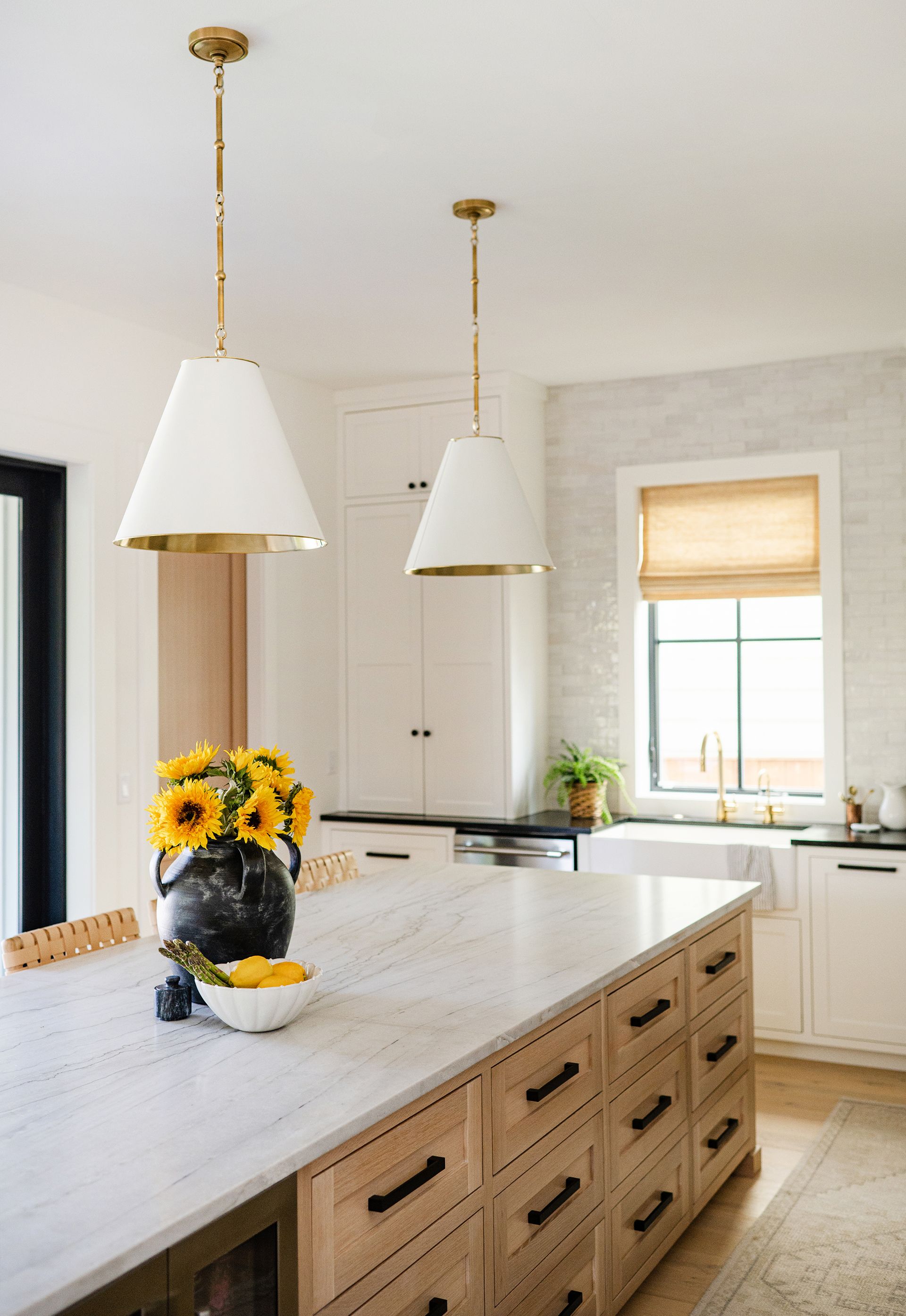 For those who prefer stone countertops, interior designer Artem Kropovinsky recommends soapstone for its durability. 'In the realm of natural stones, soapstone stands out,' he says. 'Not only is it resistant to stains and heat, but its dense nature also means it's non-porous, which cuts down on bacterial buildup.'
Be aware, though, that although soapstone is durable, it can be prone to scratches, according to Artem. Choose it if you're prepared for this possibility, which can be characterful, and also that of the surface's appearance changing. 'Over time, it can develop a natural patina that many homeowners find appealing,' says Artem.
Based in New York, Artem Kropovinsky, founder of Arsight, has a decade of extensive and considerable global design experience. Prioritizing minimalism, sustainability, and authenticity, Artem, alongside his team of professionals, works on projects in the US and worldwide.
Hardwood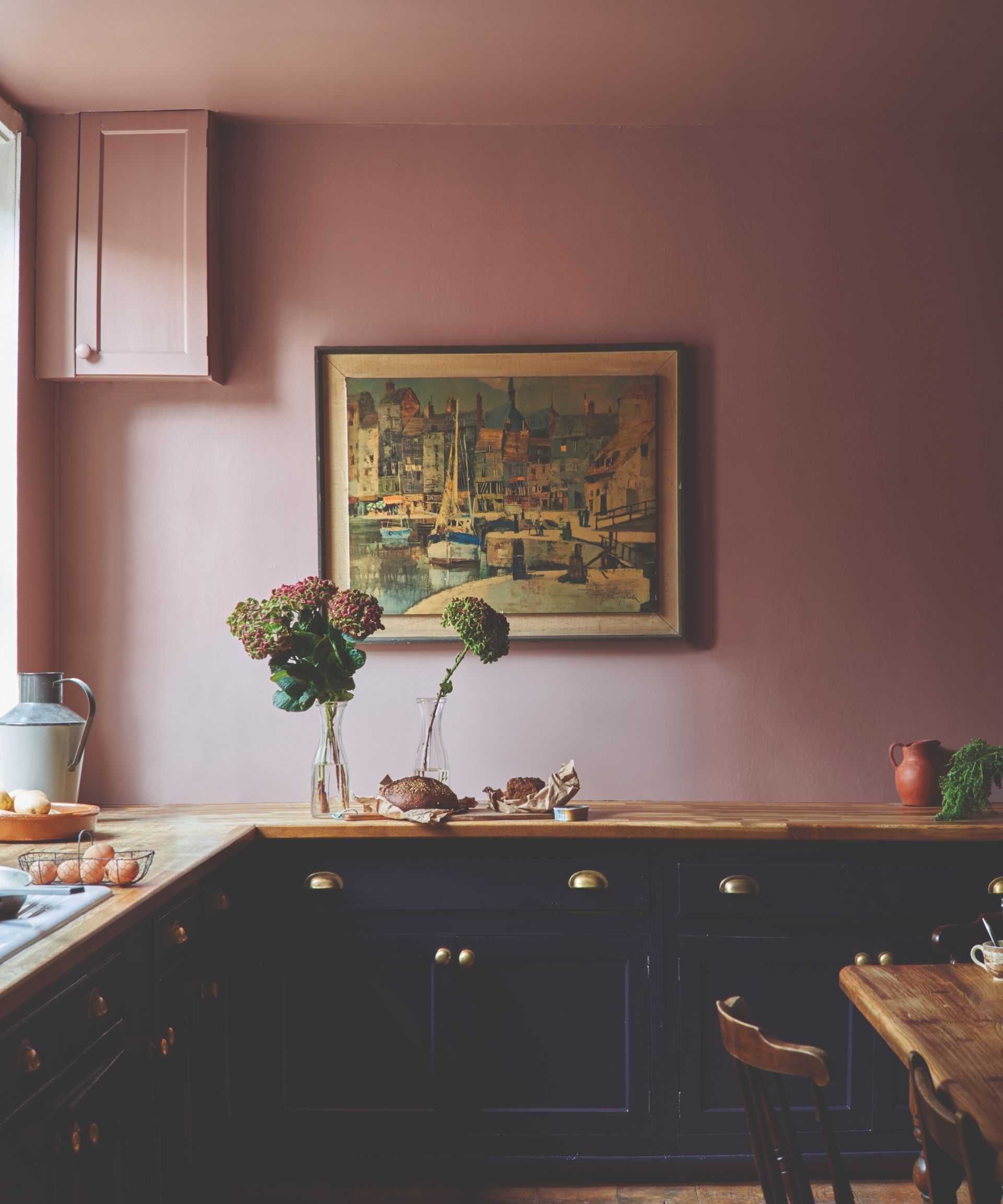 A further alternative that scores well on durability when you prefer natural materials to synthetic? 'If you want a more natural option, I would suggest looking into a hardwood countertop,' says Docia Boylen. 'Maple, acacia, black walnut, or white oak are a few examples of hardwoods and they rank high on the Janka hardness scale. I think this is one of the only durable countertops that is made from an organic and sustainable material.
'You will need to continually apply an oil to the wood to protect the surface,' she notes. 'Wood can warp from moisture. If you are in an extremely arid climate they can shrink if not enough oil is used on them frequently. You get an added touch with these since they are very gentle on your dishes and cookware, they also don't crack if you drop something on them.'
Neolith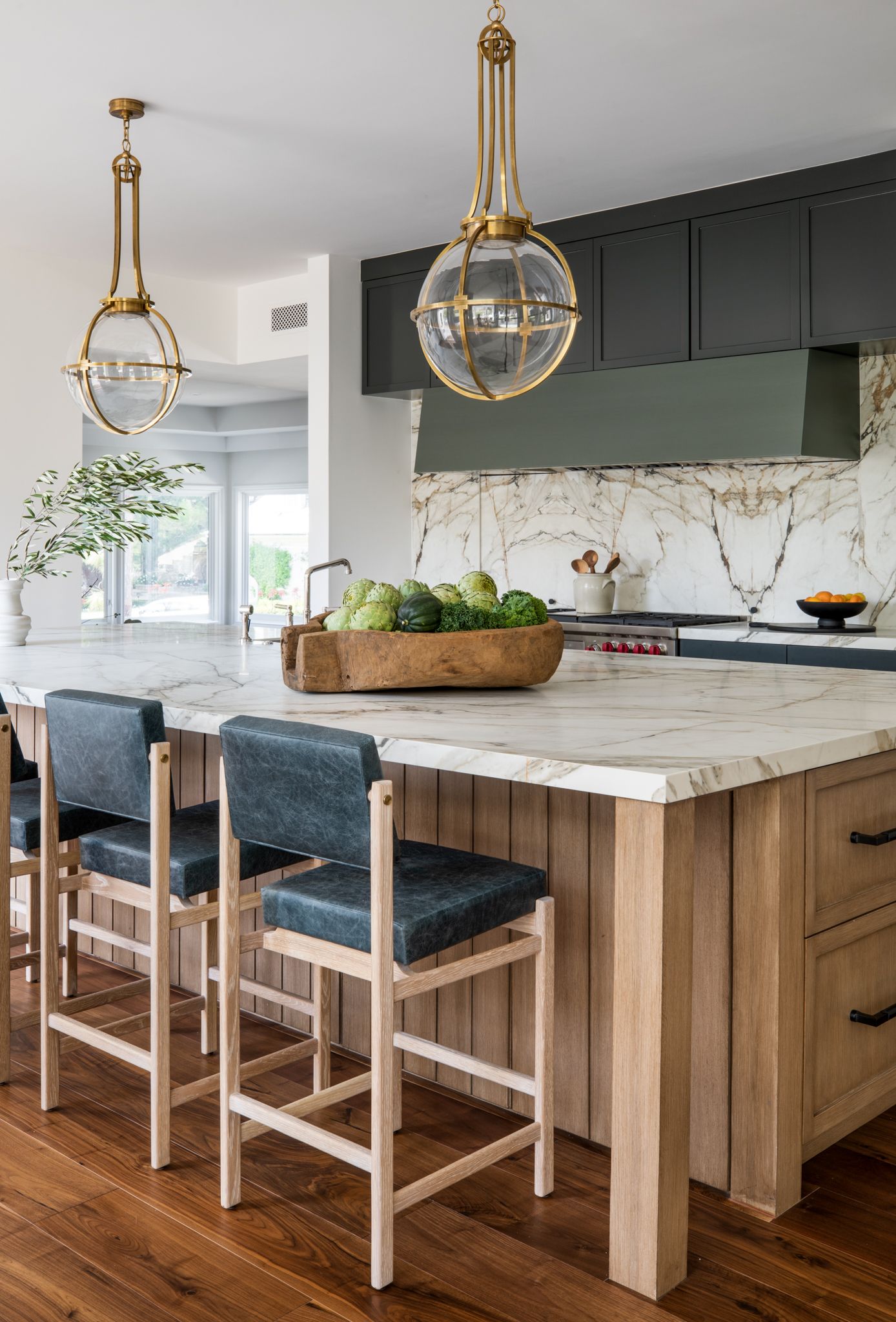 Non-natural materials can offer excellent durability since they have been designed with this in mind. 
'When we are looking for maximum durability we turn to Neolith,' says Denise Morrison of Morrison Interiors. 'A man-made product with a proprietary composition, it is a wonderful choice for surviving life's day-to-day encounters like lemon juice, red wine and coffee spills. Neolith is also heat resistant, allowing for pots and pans to be placed directly on it. Nominal maintenance is needed for it to keep its shape.'
Dekton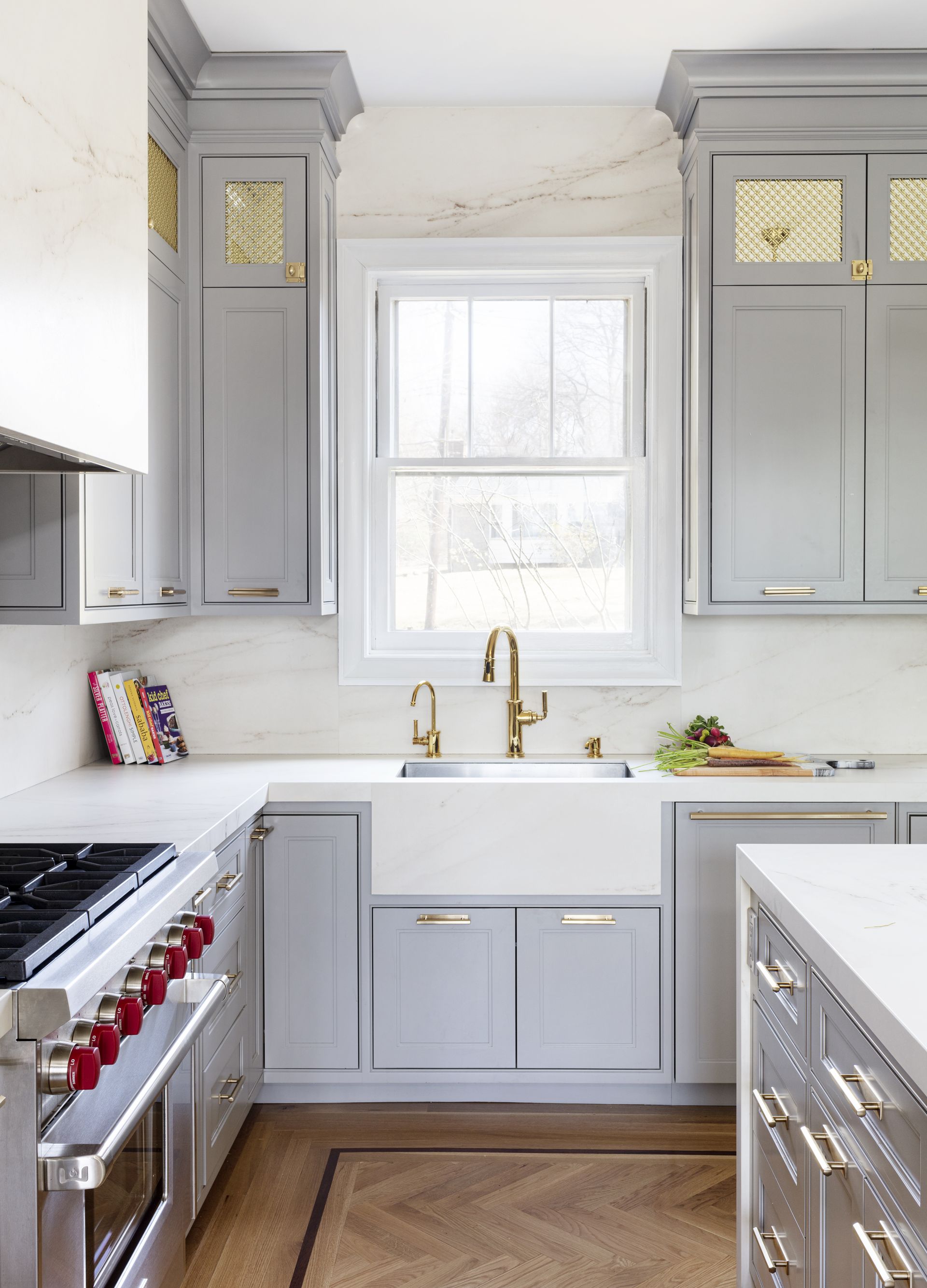 Another synthetic option that's made to last is Dekton. 'When delving into engineered options, Dekton surfaces are hard to overlook,' says Artem Kropovinsky. 'It promises both heat and scratch resistance. Its non-porosity means there's little upkeep. Simply wipe with a neutral cleaner to maintain its sheen.'
Malka Helft of Think Chic Interiors is also a fan of Dekton's durability. 'A material that is heat, scratch and stain resistant and now thanks to ever-evolving technologies not only looks like stone but feels like it as well,' she says.
FAQs
Is quartz better than granite?
Both quartz and granite are highly durable kitchen countertop materials. 'Granite stands out for its toughness against scratches and heat, while quartz offers a low-maintenance, scratch-resistant choice,' says Elizabeth Vergara the founder and lead designer of Vergara Homes. Granite is a natural material and each piece is unique, so is a better choice if that is a preference. Bear in mind that it does need to be sealed to resist stains. Quartz, meanwhile, does not need to be sealed which some will consider an advantage. It is largely made from quartz but contains polymers and pigment to form a durable artificial stone for countertops.
---
Whether natural materials or manmade are your preference, there are extremely durable countertop materials to pick from and to suit all budgets. Bear in mind that bar countertop ideas and island countertop ideas can make use of the same material but equally offer the opportunity to showcase a different one for home bars or the kitchen island. Laundry room countertops, too, can match the kitchen, or use an alternate material.